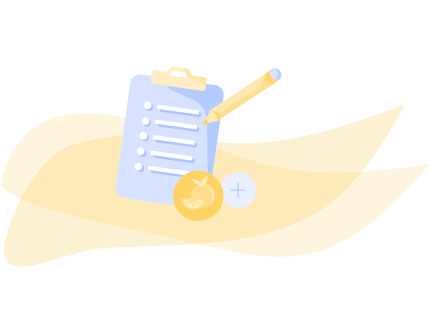 Release of the HNGRY app on December 15th, 2019 – All basic functions at a glance
Shopping List:
You can create various shopping lists in the HNGRY app. You can name each shopping list as you wish and share it with other HNGRY app users (e.g. your friends or family). Sharing means that the people you shared your shopping list with can view your shopping list, make changes to the list, and share the shopping list you shared with other members without your permission. Please note that your profile information is visible to all members of a shared shopping list. You can add as many products to a shopping list as you like, these can be your own individual products or products that come from our database. The view of your shopping list can be sorted by categories or by date. You can enrich a product with further information such as the unit, the quantity or your own notes. By clicking on a product, the product is marked as "purchased" and is automatically added to your purchases.
Storage:
Products that you have marked as bought in your shopping list are automatically added to your storage. These are automatically assigned to the appropriate storage location you have at home and you will also receive information about how long they are likely to be fresh and in stock. If necessary, you can easily adjust the storage location and the expiration time*.
Our Smart Availability algorithm uses your usage history and smartly combines it with expert knowledge of food storage. Thanks to various sorting and filtering options *, you can find out more quickly what you still have at home, what is probably no longer in stock or edible and what you should buy again. With just one click * you can add products that need to be bought again to your shopping list.
Functions that are marked with * can only be used if you have subscribed to xtraHNGRY and are therefore subject to payment.
Shopping suggestions:
As soon as a product is probably no longer in stock, we offer the product directly in the search of your shopping list. So you can save a lot of time and comfortably maintain your shopping list. In order to make the purchase suggestions as smart as possible, we will remember your purchase history. If you buy a product more often, we calculate your average shopping frequency based on this history. If you have not bought a product that often yet, we calculate shopping suggestions based on our experience.
Settings:
In the settings you will find further information about the HNGRY app, for example the installed version of the HNGRY app and legal information. In addition, you can recommend the HNGRY app to friends, send us feedback, view the FAQs or log out of the HNGRY app.
HNGRYnsite:
With HNGRYnsite powered by Liebherr* you have everything in view and know what's going on in your refrigerator.
HNGRYnsite fits into all refrigerators, as different holders allow you to place it optimally in the interior.
How does it work, you ask? It's simple: you place the camera in your fridge and the accompanying HNGRY app guides you step by step through the installation.
Once the camera is properly placed in the fridge and connected to HNGRY, it will automatically trigger a picture every time you close your fridge. The fridge picture is displayed directly in the stock area of the HNGRY app. So here you will always see the last and therefore current picture of your fridge.
To ensure that we can provide the service you requested (correct image display) without errors and to enable future bug fixes, it is absolutely necessary to process your captured images and metadata with us, analyze them and then play them back to you in the HNGRY app.
*You can purchase the HNGRYnsite here.
Update from 22.08.2023
Always guessing whether there is enough milk or eggs in the fridge? This is no longer a problem! With HNGRYnsite you always have your fridge with you.  As soon as you close your fridge, the camera automatically takes a picture and you can check what´s inside at any time in the HNGRY app. Your next shopping trip planning becomes even easier with HNGRYnsite.
Save time, stress and energy by making your fridge smart and keep track of it from anywhere.
Update from 02.05.2023
Hmm… when is asparagus season again? From now on, you can always see which products are currently in season.
Now it's even easier to plan your next shopping trip by assigning your preferred store to each product – whether it's your favourite supermarket, bakery or weekly market. When shopping, you can filter your list with just a few clicks and see only the items you want to buy at the selected store. Check it out!
Update from 30.01.2023
Sort your shopping list alphabetically
Have the same product several times on your shopping list by giving it different notes
Android only: Change your preferred app language regardless of your device language.
Update from 22.11.2022
Android only: Use widgets for HNGRY to see at a glance which products are on the shopping list or mark them directly as bought.
Update from 25.10.2022
With the help of multiple selection, you can now remove several products or add them to your shopping list again with just one click.
Android only: With Android 13 you are now able to select your preferred app language – independent of the device language.
iOS only: Select your favorite Shoppinglist LockScreen Widget.
Update from 15.06.2022
You requested it, we implemented it: You can now customize the category for each product to your preference
Android only: For our users with visual impairment we have news! The text in the app is now easier to read thanks to the high-contrast mode.
Update from 01.05.2022
HNGRY is now also variable in FR, ES, IT und EL.
Update from 24.03.2022
xtraHNRGY: With a packed pantry, it's easy to lose track of what's available. But not with the latest function. Using the storage search, you can check in a snap which products are still in storage. This saves you the tedious search and you can add missing products directly to your shopping list.
Update from 28.02.2022
New products available: We've added new products like Pak Choi and Falafel to our product catalogue.
Love details? Go to the details page directly after adding a product and add notes, amount, unit or a picture of the product.
The entering and adding of products to your shopping list is now even easier
Update from 01.02.2022
Mark single or even multiple products at once in your storage and set them as "no expiration"
xtraHNGRY: Add products such as salt and oil that you already have at home directly to your storage
Update from 07.12.2021
We have implemented your wish: You can now add images to your products to avoid purchasing the wrong things
For products that do not expire, you can now select the "does not expire" option in the Storage
Receive valuable shopping & storage tips to store your groceries better and to avoid food waste
HNGRY is now also available in Slovenia, Poland, Czech Republic and Slovakia
Update from 12.11.2021
HNGRY is now available in Hungary and Romania.
Apples "green" or milk "lactose-free" – Your most recently added note is saved and does not need to be entered again next time you plan to go shopping.
With the help of multiple selection, you can now remove several products from the storage or add them to your shopping list again with just one click.
Product details like note & quantity are now also shown on the Apple Watch. (iOS only)
Update from 27.07.2021
No idea which foods you still have in stock? What needs to be consumed before it expires or where should you store your food so it stays fresh longest?
We're excited to help you with that by launching our new Storage area within HNGRY!
Set up your storage locations in your HNGRY household (pantry, freezer, fridge, …) and your bought products are automatically transferred from the shopping list to the storage – no additional effort needed ?
With HNGRY you always have an overview of what you at home
Get helpful tips and tricks on where to store your products best
Add "needed again" products directly to your shopping list
With the new Storage area in HNGRY you'll organize your foods in a clearer, smarter, more sustainable and easier way than ever before.
Update from 26.05.2021 (iOS) / 25.05.2021 Android
You don't want to log in to HNGRY with social logins like Facebook or Google? From now on you can create an HNGRY account with your email address and password.
Update from 15.03.2021 (iOS) / 17.03.2021 (Android)
Accidentally bought the wrong product? No problem, now you can easily undo it!
Small UI adjustments, so that HNGRY is even easier to use.
Update from 17.12.2020
We have listened closely to your feedback and optimized the contrast and legibility in HNGRY in some places.
See who added a product to the shopping list.
There are new products in our catalogue.
Update from 04.11.2020
Synonyms and singular or plural forms are now included in the product catalog
There are more units (bottle, tube, box) to choose from
Use iOS 14 widgets for HNGRY to see at a glance which products are on the shopping list (only iOS)
Update from 07.09.2020
Have you experienced problems joining a shopping list? We added a new way to join a shopping list by pasting the invitation link you received in the app
The categories of the products have been adapted and expanded
Product details can now be found in a separate screen.
Update from 09.07.2020
Activate badges and see how many products you have to buy without opening the app
Update from 16.06.2020 (Android) / 18.06.2020 (iOS)
Use HNGRY without registration
The product catalog has been expanded
Share the content of your list via WhatsApp or mail
Update from 20.05.2020
Categories can now be assigned to your own products
Individual shopping recommendations are also displayed for your own products
The product catalog has been expanded
Adding products via Siri is now easier
Update from 19.03.2020 (Android) / 31.03.2020 (iOS)
The order of the categories can be adjusted individually
Own products are now included in the overview of recent purchases
The shopping recommendations can be sorted by needed soon or by category
You can now add products via the Apple Watch and select HNGRY as a complication for the watch face (only iOS)
Update from 10.02.2020
From now on you can enable push notifications. You will be notified when:
New products have been added to a list
Someone was shopping from your list
The members of your list have changed
The name of the shopping list has been changed
We also made other small improvements.
Update from 09.01.2020
We fixed a few bugs so the app works even better now.